And that's not all. With gorgeous food, a thriving bar scene, friendly locals, and a vibrant culture, we really are lucky to have it all.
But if you're looking for the best place to stay in Perth, we'll let you in on a secret. It's not necessarily in the centre of town.
So step outside the CBD. Take a drive down the coast, or hop on a train, and discover the charming port-side city of Fremantle.
In this article we'll take a look at the sights, sounds, and experiences on offer in this delightful seaside city, how to get there, and why we think it's the best place to stay in Perth.
Where to stay in Perth: our top tips for travellers
Maybe it's our time zone, or maybe it's the climate. Perhaps it's the world-class beaches within easy reach. But when compared to the rest of Australia, the west coast lifestyle is something else. 
Perth is a capital city that's more laid back than Sydney or Melbourne. It's a walkable city—you can get to exceptional cafes, a flourishing art gallery, or our stunning newly-redeveloped Museum in just minutes from the city centre. 
Unlike other cities, you can actually get out on the water of the Swan River. Whether you love stand up paddle boarding, kayaking, or jet skiing, there's plenty to do.
It feels comfortably central, too; in just 25 minutes, you can head out of the city and enjoy top quality wines in the Swan Valley, or laze on the beach while watching the sun set over the horizon of the vast, blue Indian Ocean. 
But if you're looking for a place with more character and more charm than the hulking high-rise buildings, Fremantle is right up your alley.
Is Fremantle worth visiting?
Located just 25 minutes southwest of Perth, Fremantle (or 'Freo' for short) is a vibrant city and holiday destination in its own right. To get there, just take a drive out to the rambling coastline, or hop on the direct train on the Fremantle line. If you're flying in to Perth, it's less than a half-hour drive from Perth Airport to Fremantle.
A foodie paradise
When you get to Freo, you'll find yourself immersed in some of WA's best foodie culture. Be tempted by a coffee on the Cappuccino Strip, or wet your whistle with a cocktail at one of the wealth of small bars tucked away around town. 
Famed for its seafood, it doesn't get much fresher than Fremantle, from fish & chips on the jetty, to exquisite fine dining options.
Get out and discover Fremantle's storied past
With rich history built into its foundations, Fremantle is a place made for exploring. 
Learn about the stories that lie around every corner, with a range of guided and self-guided walking tours available daily. Feel the chill of the infamous Fremantle Prison—or for the more intrepid adventurers, venture underground with a tour of the dark and mysterious tunnels that wind their way underneath.
Your gateway to Rottnest Island
If you're looking to explore further afield, head to the Rottnest Express B Shed Terminal and take a 25-minute ferry ride across the ocean and discover Wadjemup / Rottnest Island.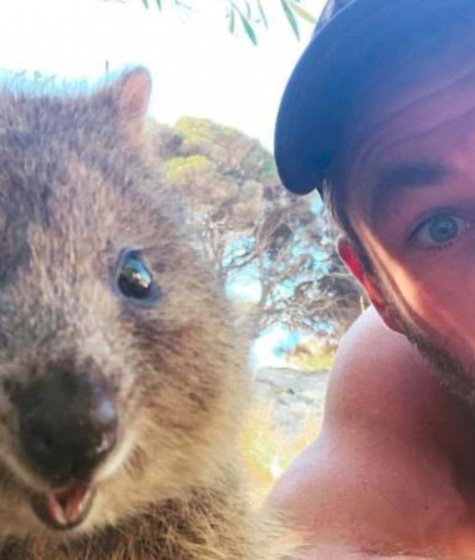 Be like Chris. Take a quokka selfie on Rottnest Island, just a short ferry ride from Fremantle.
Image: Instagram.
With 63 pristine beaches, 45km of walking trails, a relaxed island lifestyle, and its world-famous residents, the quokka, it's one of Western Australia's most iconic holiday destinations.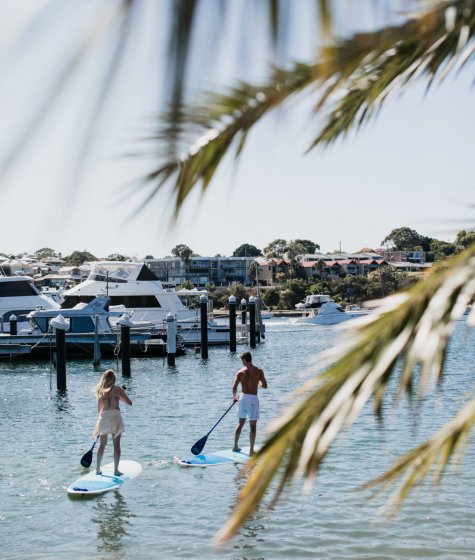 Fun in the sun: paddle boarding on the Swan River is a great activity for the whole family.
Meanwhile on the mainland, Pier 21 is now offering the free use of their paddle boards for guests. Stand up paddle boards (or SUPs) are hugely popular these days, and an awesome way to explore Perth's spectacular Swan River and surrounding waterways.
Popular for all ages, paddle boarding is suitable for every member of the family, from the novice to the SUP pro.
When you're planning your trip in WA, and looking for the best place to stay in Perth—look to Fremantle. And at the heart of your holiday is Pier 21 Apartment Hotel.
Be close to it all in Fremantle's best accommodation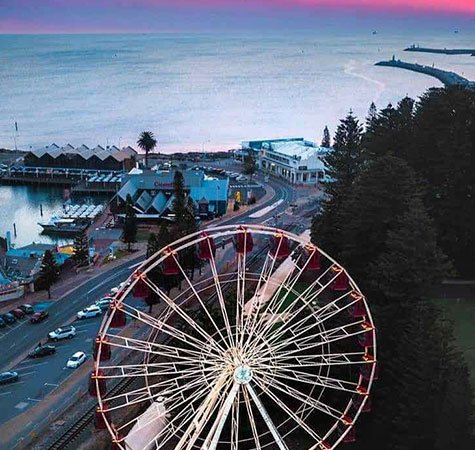 Pier 21 Apartment Hotel offers modern and spacious accommodation, where you'll find everything you need to make the most of your time in Fremantle and Perth.
Just thirty minutes down the highway from Perth Airport, you'll discover our riverside accommodation that's just a fraction of the cost of some hotels in Perth's CBD.
Our apartments feature a kitchenette, laundry facilities, gym, and more. Take advantage of our resort-style facilities; start your day with a swim in the pool, or indulge in our range of thoughtfully prepared a la carte breakfast options.

Our friendly staff are on hand to advise you on local attractions, where to go, and anything else you may need during your stay. 
We're proudly made for long stays, too, with pet-friendly accommodation also available for your four-legged family members.
So make your stay in Perth one to remember, by heading to Fremantle. 
Get in touch with our friendly staff today to book your holiday accommodation at Pier 21.