While reasons behind this decision vary, many owners worry about the standard of care their pet will receive while they are away. Others are concerned that their pet will miss them or won't understand where they have gone and some miss their pets so much that they can't enjoy their break. For most pet owners, it's a combination of all three.
"At Pier 21, we have taken service to a new level," Pier 21 General Manager, Garry Beadel, said.
"We recognise that your four-legged family members love to holiday with you and are very important to you, so we have created pet-approved staycations. This means that your beloved pet is welcome at Pier 21 to be with you whenever you want. Plus, the nearby Leighton Beach, North Fremantle foreshore and adjacent field are all pet-friendly."
To make your pet-friendly holiday even easier, we've put together our guide to choosing the right pet-friendly hotel.
How to choose the right pet-friendly hotel
Large rooms
You might also consider booking a room that's slightly bigger than a standard hotel room. If your pet is a larger breed or needs extra some room to move, then you will both appreciate the extra space.
At Pier 21, you and your pet can choose between pet firneldy dedicated and spacious studios, one and two bedroom apartments that all equipped with kitchenettes and queen beds that you can share with your four-legged friends. Plus, Pier 21 provides a special welcome treat to help your pet get settled in.
Food prep
Many pet owners will also need somewhere to keep their pet's food refrigerated during their stay. Dedicated pet friendly rooms with a kitchenette will usually offer a small fridge and a suitable area to prepare the food as well.
Pet-friendly hotel furniture
Not every pet-friendly hotel allows pets on the furniture so if your pet is used to snuggling up to you at night then make sure that you book a hotel that will let your pet in the bed too.  We have limited and dedicated pet friendly rooms so be in quick.  Book direct only.
Well-equipped rooms
Your hotel room should be just as comfortable for your pet as it is for you, and it's worth taking some time to think about the things that your pet will need during their stay.
Choose a hotel with animal-loving staff
There's a big difference between a hotel that allows pets and one that welcomes them. A hotel that understands animals and all of their quirks will be more understanding and accommodating to your pet's needs. And if the hotel staff genuinely love animals then your pet is guaranteed to be spoilt with affection during their stay as well.
"At Pier 21, we love getting to know all of our four-legged guests and nothing makes us happier than seeing the same pets come back and stay again. Two of our regulars here at Pier 21 are Willow and Cola. These two beautiful black Labradors have nine years of collective experience in detecting red imported fire ants in Fremantle."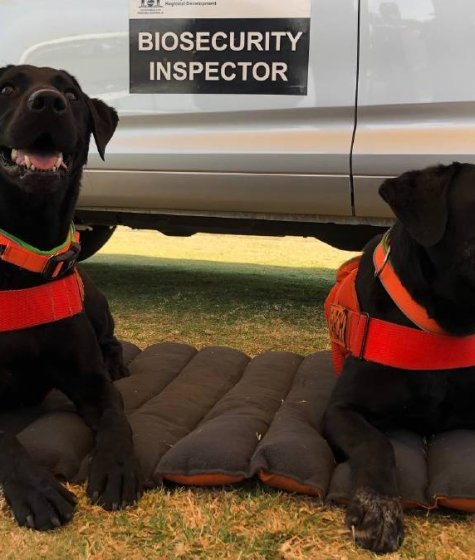 Image: Farm Weekly
Willow and Cola have been the integral part of exterminating these pests and everyone at Pier 21 is so proud of their efforts to keep our neighbourhood safe. We can't wait for the chance to get to know more amazing pets and their stories.
Outdoor access
As most pets will need to be taken outside for a bathroom break or walk during their stay, it's a good idea to look for a hotel room with direct access to an outdoor area. If you have an older pet who needs regular bathroom breaks, then you might consider booking a ground floor room to avoid any unnecessary stair or elevator stress.
At Pier 21, we offer a number of dedicated pet friendly ground floor rooms that open onto a spacious riverside grassed area. These rooms offer direct access to a large outdoor space, ensuring that guests can easily take their pet outside at any time of the day or night.
Nearby walking trails
If your hotel has walking trails nearby then your pet is bound to enjoy their stay just as much as you. Walking is one of the best activities that you and your pet can do together, and a new location can turn an ordinary walk into an adventure. Your pet will love sniffing out all of the new sights and smells, and it will give you a chance to explore the area too.
North Fremantle walking trails
At Pier 21, you will find some of North Fremantle's best walking trails right on your doorstep. Outside the hotel, there is a paved riverside pathway that stretches along the entire length of the North Fremantle foreshore, passing mooring pens, luxury apartments and off-leash exercise areas.  This includes right next door a footy field size dog exercise area at Gilbert Fraser Reserve.  And you will be sure to run into a lot of locals who exercise and socialise their dogs there daily.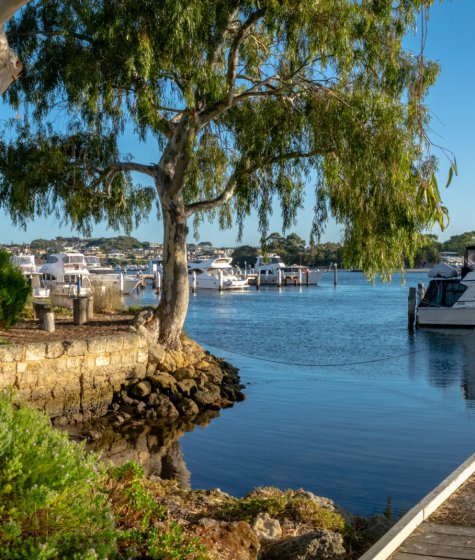 Image: The Life of Py
Check out this trail guide for more.
Rocky Bay Heritage Trail
You can also try out the Rocky Bay Heritage Trail which follows a rugged bushland track along Rocky Bay's limestone cliffs, or simply enjoy strolling through North Fremantle's charming neighbourhood and historic streets.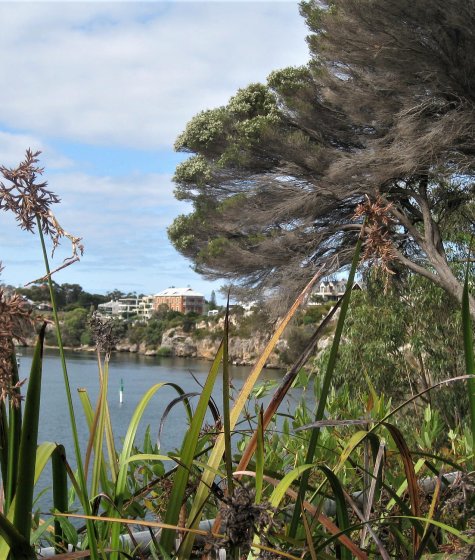 Off-leash areas
Over 80% of travelers with dogs think pet-friendly policies such as dog friendly beaches are important. These areas are not only fun places to take your pet, but they also offer the promise of a restful afternoon once your beloved pooch is all worn out. If you're planning on enjoying some relaxation during your stay, then you will want to book a hotel with some off-leash areas nearby.
Pier 21 is conveniently located right next to Gilbert Fraser Reserve, a large off-leash oval with high fencing that prevents any adventurous pets from accessing the road. The reserve connects to an off-leash part of the river with shallow water and a sandy beach that's perfect for chasing tennis balls.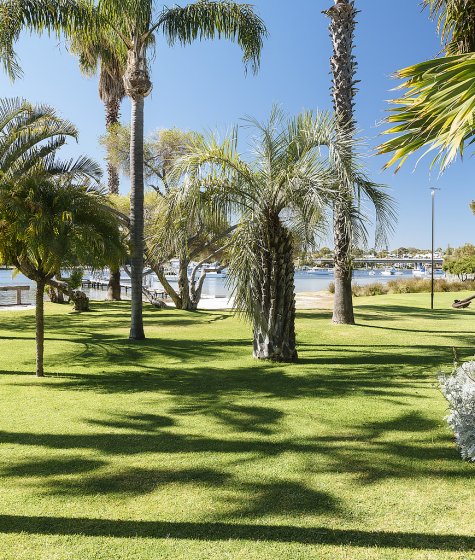 Image: Fremantle Shipping News
If you're happy to travel a little further afield, you can also head to Mosman-Leighton Dog Beach. The dog beach is only a ten minute drive from Pier 21 and offers two kilometres of off-leash beach fun.
Without a pet-sitter to organise, you're free to staycation whenever you please and that's something to rejoice. With fully-serviced pet-friendly apartments, nearby walking trails and beautiful grassed areas, Pier-21 is the perfect place to stay with your furry friend.
If you and your pet are ready for your next staycation, you can give us a call on (08) 9336 2555 or book online through our website. Please be aware that we charge a small extra cleaning fee to ensure that all our rooms are as fresh and cleaned as thoroughly as possible for all our four-legged and two-legged guests.