There's nothing we love more than getting out and discovering the city on foot. So whether you're a first-time visitor to Fremantle, or a Freo regular who just wants to do something different, we've created our own special self-guided walking tour of Fremantle. 
It's the perfect itinerary for those with a day to spend who want to immerse themselves in this portside city – let's get started!
A self-guided walking tour of Fremantle should start with a coffee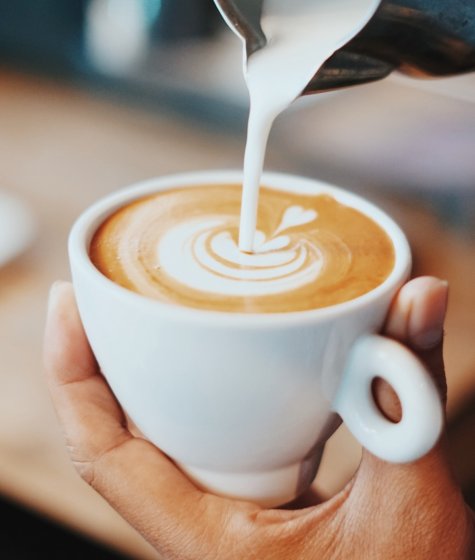 Location: Anywhere around Fremantle—go for a walk and find your favourite!
Time required: As long as you need to sip your coffee and enjoy a bite.
You need to fuel up before your walk, and there are plenty of exceptional coffee spots located in the heart of town.
For a quick feed, Best Wishes dish up exceptional coffee and bagels. If you've got time to spend a bit longer, linger over breakfast and a brew at Good Things, Moore & Moore, or Hush Specialty Coffee, just to name a few.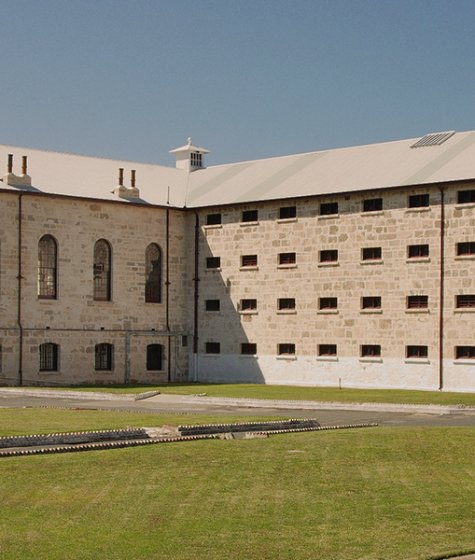 Location: 1 The Terrace
Time required: Schedule at least 90 minutes if you plan on taking a tour of the site.
Fremantle Prison is a key part of the town's heritage. Built between 1852 and 1859 by prisoner labour, it remained in operation until 1991. And while the cells remain empty, the Prison itself stands as a stark reminder of Western Australia's convict past.
Visiting Fremantle Prison is an iconic WA adventure. Inside you'll learn the history of the prison and the stories of the people behind the bars.
See the conditions they lived in, and take a tour through the gaol to understand what life was like. 
You might even learn some of the more sordid stories, which fuel the rumours of supernatural spirits that linger in some of the darker corners.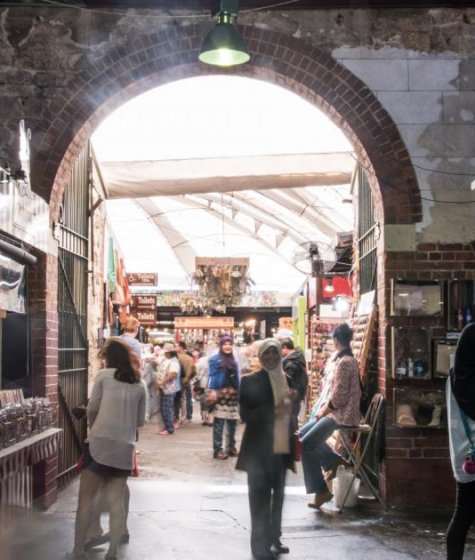 Location: Corner of South Terrace and Henderson Street
Time required: Depending on how long you like to browse markets, expect anywhere from 30 minutes to 1 hour or more if you stay for something to eat.
Fremantle Markets are the bustling heart of Fremantle's eclectic culture. They've been a part of the city since 1897, and are still going strong today.
Home to over 150 stalls, you'll find a wide selection of local vendors offering fresh produce, hand-made clothing and crafts, food, and collectibles. 
Start your visit with something sweet at the Fremantle Candy Store, or when you've made the rounds, stop past and experience the Perth-famous Eggspot. More than just breakfast burgers, these pillowy-soft egg rolls are an attraction in themselves.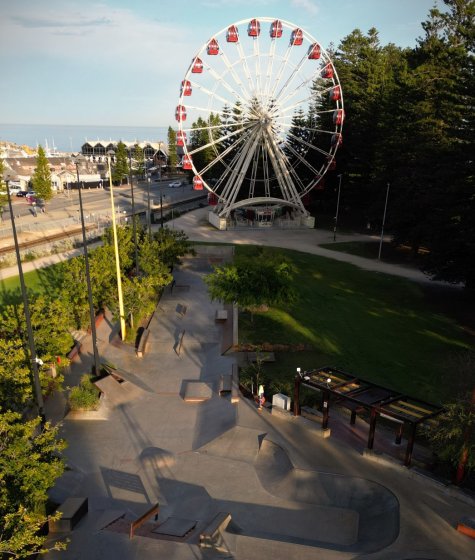 Location: Marine Terrace
Time required: As long as you want to spend
Esplanade Park is a place that's just so typically Fremantle. Lined with over one hundred Norfolk Pines (that were planted in 1908), it's the perfect place to stop and relax after a morning of walking. Take a minute to enjoy the sound of the breeze under the pines, or stop off for a picnic with treats purchased at the Markets.
Here, you can see Fremantle from the sky on the 40-metre high Tourist Wheel. The Youth Plaza creates a safe place for kids to be kids, too, with a playground, skate park, and rock climbing facilities available.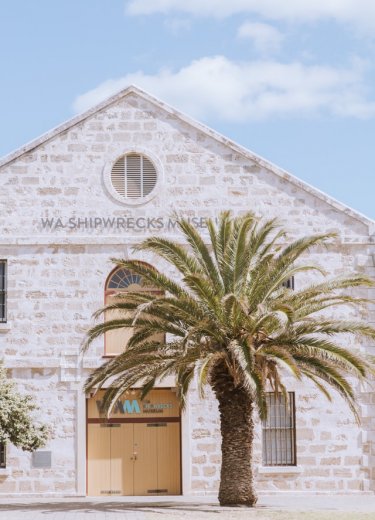 Location: 47 Cliff Street
Time required: For history buffs, it's best to schedule an hour or more just to take everything in
The WA Shipwrecks Museum stands in an impressive stone building, just off Esplanade Park. An international authority on shipwreck preservation, it's the leading maritime archaeology museum in the Southern Hemisphere, so you're guaranteed to learn facts and stories that you won't get anywhere else in the world.
It's an exciting place to learn about WA's perilous coastline, uncover the legends of ships that have made their final resting place under the waves, and even come face to face with reclaimed relics from WA's most famous shipwrecks.
Fishing Boat Harbour & Bathers Beach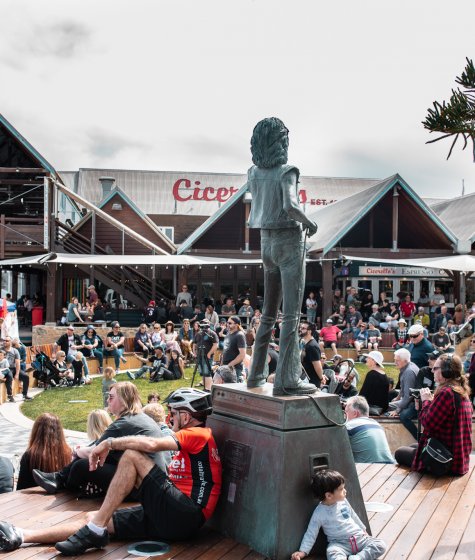 Location: 46 Mews Road
Time required: Half an hour, more if you stop for fish & chips
Fremantle Fishing Boat Harbour and Bathers Beach is an integral part of any Fremantle walking tour. Here you can walk up and down the boardwalks, check out the bustling boat trade, get a photo with the iconic Bon Scott statue, and feel the port side of the city come to life. 
The best bit? There are a range of restaurants where you can stop in and enjoy piping hot fish and chips as fresh as they come—right on the wharf. Or get it to go, wander down to Bathers Beach, and enjoy your meal as you watch the sun start to set over the Indian Ocean.
Searching for the best places to stay in Fremantle?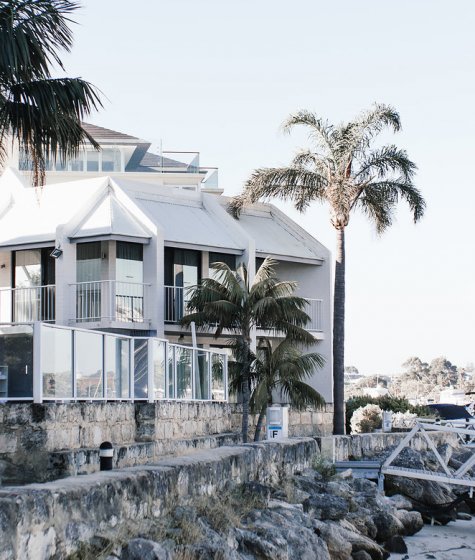 Fremantle is an exceptional city, steeped in history, and with its own vibrant culture. So when you're staying here, you need a place to stay where you can holiday the way that suits you. 
And just a 25-minute drive from Perth CBD, or a direct ride on the Fremantle train line and 910 bus route, it's easy to get out and spend a day—and a night—by the water.
Pier 21 is the perfect place to stay when you're spending a day in Fremantle. Ideal for those travellers who like to get out and about, and immerse themselves in what the town has to offer (just ask about our free bike hire for guests!)
So book your next Fremantle holiday at Pier 21, and learn more about the city with your own self-guided walking tour.